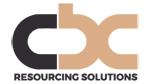 up to £45,000 plus excellent benefits.
Our client is a well-established but growing and highly regarded Financial Services Group with an excellent reputation and are the Sunday Times Best Companies to Work For.
They are looking for a Relationship Manager to work with their own specialist portfolio of customers ensuring high quality client management within this growing Niche market.
This is a great opportunity for a Relationship Manager to join this progressive organisation based in Leicester. You will effectively manage a specialist portfolio, focussing on Relationship Management, and value creation for both the company and the client.
Key Responsibilities & Skills:
Maximising client life and satisfaction by managing client relationships in accordance with our defined service proposition appropriate to each client.
Working collaboratively with colleagues to ensure effective delivery of client service
Identifying opportunities to add value to client relationships both from the client's and company's perspective.
You will need a positive attitude and pride in your work is essential, strong communication and problem analysis and decision making skills and a good team player are essential.
Contact: In the first instance, please send your CV in confidence to Susan Woodnett susan@cbcrs.co.uk or call 0161 533 0011.