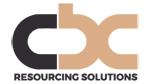 £50,000 to £60,000 plus bonus and benefits.
Our client is a leading banking group with a strong growth focus.
This key role will be reporting to the Senior Manager, Risk. You will be responsible for managing all aspects of the risk associated with a dealer portfolio and the occasional underwriting and management of independent motor dealers. The job holder will have line management responsibilities for up to two analysts.
Key Result Areas:
Assessment and underwriting of all lending proposals within their personal portfolio to ensure that all credit risks are identified and considered prior to approval or their subsequent recommendation to the appropriate underwriting authority.
Ensuring assessment and underwriting of lending proposals are carried out in accordance with the standards detailed in the Wholesale Risk Policy Document.
Analysis of financial statements including Balance Sheet, Profit and Loss and Cashflow statements in order to measure a dealer's financial viability.
Undertake rate grading assessments using the internal Santander model and tool to monitor our dealer portfolio.
Organise and run the monthly Manufacturer meeting including the completion of dashboards on High Risk dealers, analysis of Manufacturer composite data, review of the stock situation across both the Manufacturer and individual dealers.
Support the Manufacturer in the appointment of new franchisees from an underwriting point of view and ensure the appropriate set up is performed in a timely manner in liaison with other internal departments.
Maintain a good relationship with effective lines of communication with the manufacturer.
Undertaking site visits (when necessary) to interview business owners / directors, obtaining relevant financial and non-financial information in order to provide recommendations to the appropriate underwriting authority.
Analysis and consideration of the retail performance of the dealer.
Structure and negotiate security arrangements in support of lending proposals including acting as the main point of contact with the legal advisors/solicitors etc.
Ensure compliance with the conditions of any sanction prior to the release of funds.
Support investigation and solving of any potential operational issues.
A proven track record of underwriting within Financial Services is essential.
Contact: In the first instance, please send your CV in confidence to Lucy Davies at lucy@cbcrs.co.uk