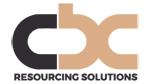 £100,000 to £150,000 per annum base salary plus excellent bonus potential.
Our client is a fast expanding bank with a reputation for innovation, agility and delivery and a growing presence in the mid-market area of SME banking.
Following further significant investment, the bank is keen to further expand its reach in and around London and the South East and as such, is keen to appoint a number of experienced commercial bankers to build their base of customers and improve transaction flow.
Typical end user customers will have a turnover between £5 million and £50 million and facilities will be for a range of transactions. Whilst property-based finance has been a focus, there is an increasing appetite for corporate finance transactions or other similar debt products.
To support the endeavours of the Business Development Directors, there is a highly experienced credit, risk, legal and operations team who assess, sanction, document and process new lending opportunities very quickly and efficiently, often reacting much quicker to the needs of a client than bigger banks.
We are keen to attract applications and enquiries from experienced bankers with a proven track record of business development in commercial banking or corporate banking. A strong network of contacts and KBI's are essential, as is strong credit skills and a dogged determination to getting a transaction 'over the line'. As the property team is fully staffed, we are particularly keen to attract bankers from a corporate finance / corporate transactions environment or from a traditional debt-driven commercial banking environment.
Contact: Please send any applications or enquiries to Miles Clarke miles@cbcrs.co.uk