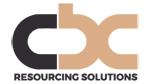 £50,000 to £60,000 plus car allowance or company car and bonus and benefits.
Our client is major player in the UK asset finance and leasing sector.
They are looking for an experienced Senior Credit Analyst to join their Wholesale Finance team.
The successful candidate will underwrite high value complex new business proposals for block discounting, stocking finance and receivables across all sectors and underwriting teams, completion of facility reviews, monitoring and assisting with high risk customers.
Key Responsibilities:
Maintaining and improving systems and the presentation of information and reports to senior management as and when required.
Timely and accurate new business proposal underwriting decisions within a higher level delegated authority or recommendations to management where outside of personal mandate.
Where appropriate, "make" deals in a structured, risk appropriate and affordable form including assisting with bespoke documentation in conjunction with technical support.
Prioritise workload and seek management assistance where necessary in order to meet internal turnaround times in line with business imperatives.
This a fantastic opportunity for someone who can work on their own initiative in a fast paced environment. Underwriting experience within an Asset Finance or Leasing industry is essential.
Contact: In the first instance, please send your CV to Lucy Davies at lucy@cbcrs.co.uk.