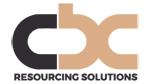 £30k - £35k plus bonus and excellent benefits.
Our client is the asset finance division of a UK bank, and are currently undergoing a period of growth and success.
As part of this growth, they are expanding their credit function, and are currently looking to recruit a credit operations officer to join the team
You will work closely with senior management in order to ensure that the credit function runs smoothly, that business is underwritten in a timely and accurate manner, and transactions are prepared for pay out, ensuring compliance with credit approval and bank lending policy.
In addition, the role has significant responsibility for reviewing, developing and improving systems and processes within the credit operations team, to ensure the highest levels of efficiency and quality are achieved, particularly as the business continues to grow.
We are keen to speak to individuals who have proven experience of credit underwriting within the SME asset finance marketplace, and who have previous experience of reviewing and then implementing change to improve systems and procedures. You will be an effective communicator, with excellent analytical and problem-solving skills from a credit – based background.
This is an excellent opportunity to join a growing, friendly business in a key role, that will help shape the credit function moving forwards.
Contact: Anita 07970 834025 anita@cbcrs.co.uk