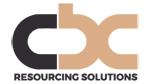 £65,000 plus excellent benefits.
Our client is the UK's largest privately owned independent lessor who are expanding their market position in the South, they want to leverage their expertise, its panel of funding partners and award winning fin-tech to support vendor partners accelerate their sales and enhance profitability. They provide a full range of lease-orientated services through their strategic relationships with their funding partners.
Key Responsibilities:
To develop and implement a sales and marketing plan that delivers targeted income growth from existing and new vendors measured in volume and gross profit.
Achieve Key Performance Indicators set by the Corporate Development Director.
Using market knowledge, identify and develop potential new vendor opportunities across the South of England, deploying sales activities to qualify, negotiate, close and launch new vendor programmes.
Establish effective working relationships with key internal staff (marketing, finance, underwriting, sales support etc.) and members of the Executive Board.
Ensure all lending and compliance processes are fulfilled.
Key Skills:
Excellent interpersonal skills.
Strong verbal and written communication.
Experienced and articulate presenter.
A good listener with well-developed sales/negotiation and credit/finance skills.
Analytical and numerate.
Contact: In the first instance. please send your CV in confidence to Susan Woodnett at susan@cbcrs.co.uk