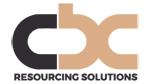 £100,000 to £120,000 per annum plus bonus and benefits.
My client is an established business who are in the final throes of achieving bank status - expected in Q2 / early Q3.
The bank will be headed up by a really experienced, high profile and highly rated team of professionals.
Their strategy for growth is to deploy innovative technology, excellent systems and processes and great people to become a player in the SME lending space - focus being on asset finance, working capital funding, invoice finance, supplier finance and trade finance.
A critical part of their growth is to also become a credible provider of high quality savings products and as such they would like to appoint an experienced savings / deposits leader to help to design and deliver their savings product, proposition and distribution strategy.
We are keen to receive applications and enquiries from candidates with a proven background in building out a successful savings operations.
Likely candidates will have experience working with challenger banks or similar recent entrants into the savings space. A good knowledge of the latest technology and innovation in the banking and savings arena would be good.
This is a hands on role which will encompass all aspects therefore requires someone who will be very hands on in their approach.
Team fit will also be a key element to being successful.
Contact: Please direct all applications and enquiries to Miles Clarke miles@cbcrs.co.uk