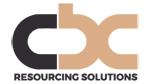 £40,000 plus bonus and benefits.
Our client is a well established but growing and highly regarded Financial Services Group with an excellent reputation for providing flexible and innovative lending solutions across a range of markets.
They are looking for an Auditor to cover Guildford and the surrounding area.
The successful candidate will proactively lead and manage the audit function providing assurance to the Senior Management team that audits are being completed in a timely, effective manner and problems identified are fully investigated, resolved and reported.
The role involves working closely with the National Audit Manager to complete the Audit plan in accordance with the workload as involved.
It is essential that you have a background in Invoice Finance and an understanding of the industry.
Contact: In the first instance, please send your CV in confidence to Lucy Davies at lucy@cbcrs.co.uk or call 0161 486 0011.