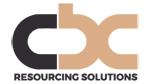 To £85k plus benefits.
Our client is a major provider of leasing to the hard and soft asset sector. They are looking to expand their business capabilities offering tailored leasing and finance solutions and require a Head of Group Risk to manager the risk function.
You will ensure risk provides an efficient response for risk recommendation on proposals, schemes and introductory sources agreement, in line with credit and risk policies, procedures and business strategy within a delegated authority.
Key Responsibilities:
Ensure quality of credit proposal, credit analysis and risk opinion is kept for submission to a higher authority including assessment of compliance of documentation.
Monitoring of Provisions for accounts in arrears or impaired in line with 4 eyes principle.
Oversight on the credit process across the business.
Maintain the Risk governance through Risk Committees, Provision Committees, Intro Source Accreditation and Counterparty Annual Review process.
Manage a team of credit officers and self-Underwrite transactions, schemes and introductory sources for the business within delegated authorities and turnaround times.
Ensure team meets expected service levels and self-prepare proposals for submission to a higher authority. Enhance Risk tools as appropriate. Engage with Legal regarding non-standard documentation with and Business Units.
Chair Monthly Provisions Committee and ensure governance met for Risk Committees. 2nd Level controls of Asset Management assessment.
Review new doubtful cases on a monthly basis to establish learning points.
Undertake ad-hoc assessments of credit covenants in support of Business teams with regard to Annual Reviews and Watchlist.
Reinforce the Risk Management Culture by showing Risk Awareness principles to all Business Teams.
This a fantastic opportunity to work for a well known and proven business.
Contact: Please contact Mark Lyons in confidence at mlyons@cbcrs.co.uk or call 07790 808904