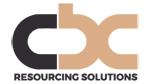 £25,000 plus car and bonus.
Our client is a recognised brand in the provision of leasing to the transportation sector.
As they go through a period of growth they are looking for two individuals who have gained experience within a sales role in a car dealership, a car rental background or someone who is based internally and has some understanding of the leasing sector and wants to progress into a field bases sales role.
This is a great opportunity to work for a niche leasing company who have a strong reputation in their market.
Contact: If you are currently living within the Midlands or South West region and have the ambition to progress your career in the leasing sector, please email Mark Lyons at mlyons@cbcrs.co.uk