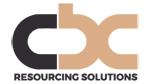 to £45,000 plus car, bonus and benefits.
Our client is a very successful subsidiary of a privately owned group of companies specialising in commercial asset supply, funding and rental.
They are looking for an Operations Manager to join their management team in Southampton.
Key Responsibilities:
Checking New Business finance documentation raised by Sales colleagues.
Price checking and validation of New Business transactions prior to pay out.
Validating that credit conditions have been met prior to pay out.
Ensuring the business meets KYC and AML requirements.
Managing all transactions mid-life, including reschedules and early terminations.
Liaising with both internal and external lawyers regards finance documentation, for example on clause changes requested by clients.
Annual Audits of Contract Hire customers.
Overseeing selling down of New Business to our funding partners.
Managing annual Introducer Reviews.
The successful candidate will be very efficient and highly organised with a proven track record in a managerial role within Asset Finance.
Contact: In the first instance, please send your CV in confidence to Lucy Davies at lucy@cbcrs.co.uk