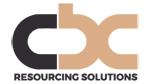 To £50,000 - £75,000 plus excellent bonus, car and benefits.
Our client is a well-established but growing and highly regarded Financial Services Group with an excellent reputation for providing flexible and innovative lending solutions across a range of markets.
They are looking for two dynamic Business Development professionals who can be based anywhere in the UK. The successful candidate will have a background in the hard asset finance sectors such as Construction / Equipment Finance/Materials handling however others sector will be considered.
The ideal candidate will have an extensive knowledge of the vendor marketplace and will be able to negotiate at the highest level both internally and externally.
This is an excellent and exciting opportunity to work with a major player in the Vendor Finance marketplace in a high profile role with scope to develop and further one's career.
Contact: In the first instance, please send your CV to Mark Lyons at Mlyons@cbcrs.co.uk or call 07790 808904 for a confidential discussion.