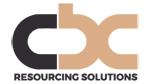 To £50,000 plus bonus and benefits.
Our client is the fast-expanding asset finance division of a bank and provide a range of lending products for the UK SME and mid-corporate sectors.
As part of their ambitious plans this is a new role with the opportunity to help develop a market leading Asset Management function. In conjunction with the Head of Asset Management this position will have responsibility for the front end valuations process, disposals and book residual risk.
As a key liaison point for Asset Finance, this position will also be focused across the Asset Finance business in providing market intelligence and commentary which will influence Sales and Credit in ensuring that the full risk profile of assets is fully articulated in the lending process and in manging the risk profile of the book.
With knowledge across a range of Assets, this role will assist in the disposal of recovered assets, include building relationships with re-marketing and repossession agents and selection of the most suitable recovery agent to ensure costs and returns are fully considered.
The Asset Management team have significant revenue focus to maximise sales proceeds and report back to the business on recovered asset using knowledge in regards to different remarketing options.
This role will contribute to the development of Asset Management policies and input to Risk and Credit policy, ensuring all necessary regulatory and compliance requirements are adhered to and provide support to the Collections function in regards to valuations and recovery costs.
Key Skills:
Sound knowledge in Asset Management across key assets including but not limited to: Plant and machinery, Vehicles, Construction/Transportation, and agricultural equipment.
Experience of managing end of lease and disposal scenarios.
An ability to build a relationship with suppliers and information providers (including re-marketing / re-possession / valuation agents) which enable informed decisions on the structure and risk within the book and the selection process for recovered assets.
Experience of owning MI reporting and providing commentary to peers within the team.
Contact: In the first instance, please send your CV in strict confidence to Lucy Davies at lucy@cbcrs.co.uk