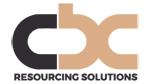 To £50,000 plus bonus and benefits.
Our client is a fast-expanding,substantially backed asset finance business specialising in the provision of a range of funding options into the UK SME and mid-corporate sectors.
As they continue to execute their plan for ambitious growth they are keen to appoint an experienced Sales Support person.
The successful candidate will report directly to the Managing Director and you will have strong organisation skills, time management and attention to detail, with the ability to communicate well, lead a team and work under pressure.
The role is responsible for leading the sales support team by example, ensuring sales support deliver the best in class admin for the business and encompassing 4 main responsibilities as follows:
Heading up the function and the team to ensure delivery is accurate, timely and efficient.
End of Lease - Delivering EOL functionality to effectively continue to deliver Gross Profit at the desired run rates.
Reporting as required.
Responsibility for payout function.
You will be a proactive mentor and motivator of your team. This is a fantastic opportunity to join a dynamic company with exciting plans for growth.
Contact: In the first instance, please send your CV in confidence to Lucy Davies at lucy@cbcrs.co.uk