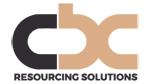 £27,000 to £35,000 plus bonus and benefits.
Our client is the fast-expanding asset finance division of a bank and provide a range of lending products for the UK SME and mid-corporate sectors.
As part of their ambitious plans they are keen to appoint an experienced Operations Executive to work within their Operations team.
The operations team is responsible for the end-to-end process of all business within chosen markets. This includes new business proposal entry and credit check, all customer due diligence, supporting the sales team and their brokers, paying out and authorising new business agreements and all subsequent customer service activities.
All activities processed within the team are measured against service level agreements and it is imperative that any new member of the team is able to quickly learn and work to these service levels.
This position, within the Payouts function of the Operations Team, is responsible primarily for the authorisation & payout of new business agreements processed by the Payouts Team.
The key activities within this position are checking and authorising of new business agreements, releasing funds to suppliers, releasing commission payments to brokers and managing any post-authorisation data-validation errors. The authorisation role covers new business agreements within Asset Finance, as well as the Wholesale and Structured Finance products.
You will be expected to work, and build relationships, with all your colleagues in the team and the other Asset Finance Teams; Underwriting, Asset Management, Collections, Change.
You will have experience of Asset Finance in a similar role and be able to work in a fast paced environment.
Contact: In the first instance, please send your CV in confidence to Lucy Davies at lucy@cbcrs.co.uk