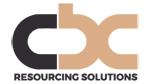 To £60k depending on experience + car and benefits package.
Our client is the asset finance and leasing arm of a long-established UK bank. They have a significant asset finance book, and this is continuing to grow.
As such, they are looking to recruit a Senior Asset Manager to join an established team, which serves all company business lines, covering both hard and soft assets.
Key Responsibilities:
Management, compliance and valuation of all assets financed by the company.
Work closely with business relationship managers, credit and recovery teams in providing technical data and support.
Create and maintain a valuation database to be utilised by in-house sales and risk functions.
Provide input into the company's preferred asset guide, including generic depreciation profiles.
External visits in addition to attendance at various actions.
Facilitate and oversee recovery, sale/auction of assets where required.
External vendor relationship management.
Regular travel throughout the UK.
Key stakeholder management.
The successful candidate will have existing experience in a similar role, with a knowledge of a range of assets typically funded by an asset finance/leasing business. Experience of valuations, strong commercial awareness and the ability to negotiate & communicate at all levels, particularly in difficult situations is essential.
Contact: Anita 07970 834025 anita@cbcrs.co.uk