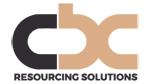 £55,000 - £65,000 per annum plus benefits.
Our client is a well-established and fast expanding financial services group.As they continue to expand their UK operation they are keen to appoint a Head of Compliance to drive the regulatory agenda across their business areas and offices nationwide.
As the Head of Compliance, you will be applying the UK regulatory standards required by the Financial Conduct Authority (FCA) throughout the various business areas and offices in the UK. You will possess a good understanding of broader EU regulation and experience of US regulation is an advantage. This position will see you taking responsibility for ensuring we meet rigorous regulatory compliance standards while building and maintaining a successful compliance culture. While this position will concentrate on the UK initially, there will be additional responsibility as we develop growth plans into Europe.
Key Responsibilities:
Monitor and interpret regulatory change and developments to ensure the impact on the business is highlighted and assessed.
Oversee any projects to implement regulatory change.
Ensure that changes required to the Firm's policies and procedures are pro-actively evaluated, identified and remedied.
Contribute to assessments to ensure the integrity of policies and controls in place.
Complete internal risk assessments where appropriate.
Provide reports for senior management on current, emerging and thematic risks and issues.
Ensure staff familiarity with compliance procedures.
Oversee a regular programme of compliance monitoring to FCA standards and ensure the company is fully compliant with current rules.
Contribute to product reviews and new product creation to ensure product governance.
Oversight of any financial promotions to ensure compliant and fair, clear and not misleading.
Providing training support and advice across the business and ensure all staff meet the training and competence requirements.
Oversight of all FCA reporting via Gabriel and Connect.
Acting as key point of contact with the FCA and communicating effectively with them.
Identification and monitoring of risks for the business, leading the Risk Management Group and taking responsibility for managing Risk.
Manage the periodic reporting to the Board to identify compliance priorities and risks.
Create and sustain a positive compliance culture within the business.
Management and oversight of Complaint handling team.
Key Skills:
Experience with Anti Money Laundering legislation including implementation into policy and compliance management.
Experience of holding the CF10 and CF11 Controlled Functions and/or being an Approved Person.
Contact: Graeme 07866 600010 graeme@cbcrs.co.uk