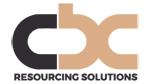 To c.£55,000 per annum plus excellent benefits package.
Our client is a fast-expanding provider of wholesale stocking finance facilities to the leisure, motorcycle, industrial equipment and agricultural equipment sectors.
As they continue to grow they have identified the need for someone who can control the audit activities for the business.
Based out of the Manchester office the Audit Manager will be responsible for the following:
Formulating the strategy for audit ato optimise the effectiveness of the function and improve performance as the business grows.
Managing the day to day activities of the audit team to ensure that they are deployed in the most effective and efficient way.
Driving strong management information and analysing the data to drive the most intelligent operation of the function.
Building out a scalable function which is for for purposes the business grows.
We are keen to receive applications and enquiries from audit professionals who have worked within asset finance, invoice finance, stocking finance / wholesale finance or from a similar background.
Contact: In the first instance, please send your CV in confidence to Miles Clarke at miles@cbcrs.co.uk