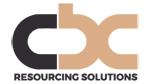 £65,000 to £80,000 per annum plus package.
Our client is a substantially backed specialist lending business that provides business loans, asset finance and leasing facilities to the commercial and professions sectors.
Following the appointment of a new high-profile CEO with a remit for growth, they are building out their credit decisioning capability and taking a more intelligent approach to making lending decisions and portfolio management.
As such they are keen to appoint a credit risk / decisioning analytics specialis0t who can lead their strategy in this area.
This will be a broad role and will require someone who has some of the following skills (or similar):
Proven track record of leveraging credit analytics to aid credit decisioning and define credit risk appetite and impairment modelling.
Background in building scorecards across an array of asset classes; modelling and stress-testing probability of default (PD) and loss given default (LGD) across an array of asset classes.
Experience of credit decision automation and the building of capability in lending environments.
Willingness and capability to be hands-on in a small team environment to deliver meaningful business results and enable growth.
This is a permanent role and an opportunity to join a great company with an excellent future and at an exciting time.
Contact: Please direct CV's and applications to Miles Clarke at miles@cbcrs.co.uk