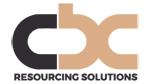 £45,000 to £50,000.
Our client is a fast-expanding,substantially backed asset finance business specialising in the provision of a range of funding options into the UK SME and mid-corporate sectors.
As they continue to execute their plan for ambitious growth they are keen to appoint an experienced Credit Underwriter.
You will be experienced in Underwriting and make recommendations for larger transactions for approval by a higher authority.
The successful candidate will ensure strong lines of communication with all areas of the business are maintained.
The ideal candidate will be organised, meticulous, prepared to take ownership of tasks, able to manage their own time, pro-active and able to follow tasks to completion.
You will be experienced in underwriting Asset finance transactions and can process high volumes of new business proposals within strict time deadlines.
You will also have a clear understanding of an Asset Finance portfolio and its broad range of assets/sectors. The ability to work under pressure and to tight time frames is paramount as well as being highly numerate with the ability to analyse complex financial statements.
Contact: In the first instance, please send your CV to Lucy Davies at lucy@cbcrs.co.uk