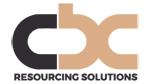 To £30,000 plus excellent bonus and benefits.
Our client is a fast growing asset finance company who specialise in the provision of Asset Finance.
They are looking to expand their team and recruiting an experienced New Business Coordinator. To assist and work with the 'Team Leader - Internal Sales' in managing the flow and processing of new business through the internal sales team, to support the sales efforts with external vendors and customers who introduce business to the Internal Sales team.
Where required, to provide support resource for the external sales team with vendors and customers on sales tasks before transaction payout.
Key Responsibilities:
To establish and maintain strong working relationships.
To provide pricing, documentation and credit submission support within the Internal sales team to ensure a quick and seamless transaction delivery for vendors and customers.
To maintain and compile reports as necessary.
To ensure the record of all proposed and actual lease contracts and the status of their progress is complete and to chase progress on transactions being managed by the Internal Sales team.
To prepare finance contracts and other associated documentation for sending to customers.
To answer enquiries from customers regarding to sales and pre-payout issues.
Contact: In the first instance, please send your CV in confidence to Lucy Davies at lucy@cbcrs.co.uk or call 0161 486 0011