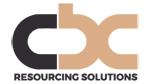 £27,000 to £35,000 plus bonus and benefits.
An exciting opportunity has arisen for a Sales Support Co-ordinator to join our client due to growth.
The key purpose of this role is to be the primary office contact for brokers and customers to propose and discuss asset finance deals. Build strong relationships with the brokers and make outbound calls encourage them to propose more deals to us.
Key Responsibilities:
Receive calls, provide information to the brokers and deal effectively with any queries they have and provide excellent customer service at all times.
Input proposals onto operating system to include all required information, credit searches and valuations.
Keep brokers or customers up-dated with progress and effectively manage their expectations.
Build good working relationships with key broker staff.
Leverage these relationships to make out-bound calls to existing brokers to push for more proposals to maximise the business opportunity.
Deal with calls and emails, and communicate with brokers and customers, internal and external contacts on outcomes as required.
Meet and exceed, where appropriate, agreed service standards for both internal and external customers.
Work closely with the Sales team and keep them appraised on current deal status and any issues they need to be aware of, or need to become involved with.
Resolve technical queries and complaints within personal levels of expertise and escalate where necessary.
Anticipate and maximise full conversion opportunities by feeding back any appropriate information to the relevant stakeholders.
Identify and escalate any instances of fraud or other suspicious activities and report these to line management.
Identify any risks to the Bank and escalate to the appropriate person.
Follow and keep up to date with current best practice and regulatory requirements and where appropriate, recommend improvements or changes to procedure.
Participate in User Acceptance Testing as required.
Complete general administration duties and ad hoc tasks or projects as and when required.
The successful candidate will have strong customer service skills and at least a year of experience within Asset Finance.
Contact: In the first instance, send your CV in confidence to Lucy Davies at lucy@cbcrs.co.uk