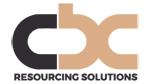 to £60,000 plus bonus and benefits.
Our client, a well backed successful financial services company, is looking for an experienced credit manager. The person will assume responsibility for credit underwriting of all new leasing and loan proposals whilst ensuring defined credit criteria and service levels are met.
Key Responsibilities:
Assessment and interpretation of credit information from new business originated by brokers and internal sales. Providing a balanced credit decision in line with company credit criteria.
Liaise with other team members over credit and risk decisions to promote efficient flow of business and record credit decisions on the lease administration system.
Ensure diligence is applied to minimise the risk of fraudulent activity.
Proactive management of the underwriting deal queues in line with defined SLA's.
Ensure industry or asset classes are considered when assessing applications.
Monitor portfolio concentrations, identify high risk sectors.
Review third party lease and loan documentation.
Assist the collection team in matters of debt recovery and default where appropriate.
The Candidate:
Significant experience of holding an underwriting remit and assessing finance applications in a flow lending environment.
Knowledge of lease and loan financial products and the relevant legislation.
A sound working knowledge of lending principles, credit analysis and underwriting.
Highly desirable is experience of financing a wide spread of hard assets; industrial, agricultural, transportation and construction.
Exposure to the professions market would be advantageous.
Strong numeracy skills and able to work under pressure and within deadlines.
Good interpersonal skills and the ability to interact with internal and external stakeholders at all levels.
The willingness to undertake ownership of tasks through to completion.
Contact: Interested candidates should contact Keith Snow keith@cbcrs.co.uk or call 07891 906926.