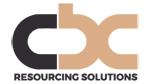 £45-55k plus benefits.
Our clients is major financial institution who are looking to recruit an Operations Manager to run a team of people responsible for in life client service delivery. You will ensure the team meet the service expectations of both its clients and its commercial teams; internal and external regulators and the operational requirements of the employees; whilst delivering consistent cost efficiencies, process improvement and improved productivity.
To provide support to local operation managers and team leaders. Actively supporting and identify opportunities for operational excellence process improvement and a programme of change across the business.
Key Responsibilities
Results Delivery:
Driving and championing delivery of outstanding customer service.
Promoting and actively participating in a culture of continuous process improvement.
Oversight and satisfactory on-going execution of supplier relationships.
Appropriate creation, review and cascading of information / reporting.
Policy and Procedures kept current on Confluence system with link to intranet document space, critical SOP's included in the intranet and all SOP reviewed at least annually.
Leading the process of continual evaluation / review and delivery of SLAs.
Actively supporting our change management processes and delivery of change.
Member of and actively involved in the Customer Forum.
Awareness and consideration for action of client termination and on-boarding reasons.
Responsible for effective processes and procedures to be in place and tested (evidence recorded) in regards to delivering in a business continuity situation.
Risk & Compliance:
Building internal and external relationships.
Responsible for customer complaint process, reporting, analysing and compliance.
Embracing and supporting compliance / other audits, actively involved in setting actions and following these through.
Developing our operational assurance capabilities.
Adherence to and supporting delivery of Data Protection and Financial Crime standards.
Power of Attorney authority.
Risk and Control Register.
Risk and Compliance.
Ensure that all Governance and Compliance requirements are adhered to and all reporting and reviewing activities required by the Regulatory Bodies are carried out to the standards required.
Leadership and Organisation:
Exceptional capacity for managing and leading people and developing teams.
Line management responsibility for: Credit Control / Cash processing, Credit, Reconciliations and sales ledger risk controls, Payments, Disclosures, and Litigation.
Actively championing career development aspirations of all reports.
Driving clear succession planning.
Supporting our culture programme, Values and 5 Forums.
Essential Skills and Experience:
Background in the banking or financial services sector is required.
Effective prioritisation, highly organised and self-motivated.
Competent and confident decision making.
Evidence of mature and competent approach to staff management.
Customer focus, user experience and service driven.
Excellent ability regards attention to detail.
Ability to influence at all levels.
Successfully delivered Operational process improvement.
Contact: Mark 07790 808904 MARK@CBCRS.CO.UK