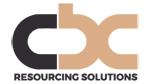 £30,000 to £40,000 plus bonus and benefits.
Our client is a successful bank backed leasing operation and they are looking for an experienced Credit Administrator to join their Operations team in central London.
The succsessful candidate will be responsible for helping to put credit applications together, following deals through from operations to payouts.
You will be a team player with strong customer service skills and experienced in Asset Finance.
Key Responsibilities:
Process and make payments for new business transactions on the lease management system.
To check all finance documentation for new transactions are correct and adherence to credit sanction has been met, to ensure full compliance with current legislation and credit policies.
To help support the team with additional tasks as required to maintain the smooth running of the office.
Ensure prompt and professional answering of the phone and handling of queries.
Appropriate scanning and filing of documents to ensure our obligations under GDPR are met.
Key Skills:
Excellent verbal, written and interpersonal skills.
Experience in Asset Finance or Leasing.
Contact: In the first instance, please send your CV in confidence to Lucy Davies at lucy@cbcrs.co.uk