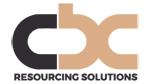 to £70k + car, bonus and benefits.
Our client is a major player in the market and are very strong in the ABL sector. We are looking for an experienced Portfolio Manager who has many years working within the ABL . You will be responsible for risk and relationship management of a small client portfolio of well-known corporate companies.
Key Responsibilities:
Management of client risk via client collateral and financial performance analysis.
Analysis of collateral information and maintenance of data, triggers and sign off to ensure accurate collateral reporting and prompt identification of issues including over-advances and operational covenant breaches along with recommendation of corrective actions.
Analysis of financial statements and forecasts plus preparation of financial models to ensure prompt identification of financial covenant breaches along with recommendation of corrective actions.
Compliance with all visit, audit and review requirements in line with credit policy.
Negotiating, structuring and closing amendments, restructuring, waivers, for clients including preparation and presentation of credit applications for client review and facility revision.
Responsibility for maximizing portfolio income generation in line with any targets.
Responsibility for work-out of under-performing clients within portfolio to include identification of appropriate strategies and co-ordination of collect-outs with insolvency practitioners or advisors.
Maintenance and security of client legal documentation, including facility amendments.
Co-ordination with underwriting and legal functions to ensure timely closing of new business prospects into clients within agreed terms.
Completion of all required training.
Representing in the external market place as required.
Any other duties as required from time to time, by Risk and Portfolio Director.
Key Skills:
Experience and solid understanding of asset based lending.
Knowledge of technical and industry issues with emphasis on keeping current with all developments.
Ability to communicate a balanced view of situations and consider alternative viewpoints.
Proven track record of working to very tight deadlines and ability to prioritise.
Ability to act decisively in the face of frustration, uncertainty or difficult choices.
This is a great opportunity to join a strong brand in the industry.
Contact: For a confidential discussion, please call Mark Lyons on 07790 808904 or email mlyons@cbcrs.co.uk