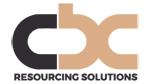 to £25,000 per annum plus benefits.
Our client is an innovative, ambitious SME financing company. They are looking for a Sales Support Executive to join the team.
Key Responsibilities:
Processing of new proposals in line with customer needs and agreed service levels, ensuring the correct information has been provided for credit review.
Packaging the proposal information for sign off and once a decision is made liaising with introducers to provide approval or rejection.
Follow up all accepted proposals with introducers in order to secure the business.
Prepare proposals ready for pay out ensuring all AML checks have been made and paperwork is fully completed and signed.
Regularly review progress with the external sales team to maintain the highest level of customer service.
Liaise with solicitors and property valuers when deals have been approved and follow up to completion.
Making sure customer account records are maintained and up to date.
Prepare and communicate monthly introducer reviews.
Key Skills:
Sales support experience gained within an internal sales function.
A background in financial services, and ideally knowledge of the SME property finance sector.
An appreciation of credit would be advantageous.
Experience of building internal and external stakeholder relationships.
Excellent written and verbal communication skills.
Good customer care, time management and organisational skills.
Ability to work to service level deadlines.
Contact: Lucy 07970 513955 lucy@cbcrs.co.uk