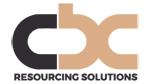 c£60k+ with excellent bonus, car scheme & benefits package.
Our client is a well-established and well-respected name in the motor finance sector, with a strong presence, and significant dealer relationships throughout the UK.
A rare sales leadership opportunity has arisen for an experienced motor finance professional to manage and develop the South East regional sales team.
Key Responsibilities:
Full line management responsibility for a team of 8 Business Development Managers, ensuring the achievement of set targets for volume and income, whilst maintaining company values, operating within industry regulations and guidelines.
Manage the one to one process to drive individual performance, addressing any performance issues when required, and implementing initiatives for improvements where appropriate.
Analyse sales performance trends within the team, sharing best practise and ensuring a cohesive approach across the region.
Training and mentoring the team, with a hands-on approach, leading by example.
Hold regular sales meetings to create a team work ethos, provide business updates, and share market information.
Support the team in all areas of new business, canvassing prospect dealerships, and supporting with 'closing' the deal when appropriate.
Attend joint meetings with Business Development Manager to existing dealers to ensure business volumes are maintained, and growth potential realised.
Maintain strong relationships with Head Office colleagues and key stakeholders.
The successful candidate will have existing sales leadership experience gained from within the automotive sector – ideally from within a motor finance house, or motor finance brokerage. You will be a strong communicator, effective negotiator, with the ability to drive and inspire your team, leading from the front, and fostering a strong team culture.
This is an excellent opportunity to join a respected, stable and highly professional organisation, in what is a key appointment to the business.
Contact: Anita 07970 834025 anita@cbcrs.co.uk