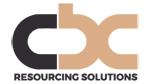 £30,000 to £40,000 plus bonus and benefits.
Our client is a successful, well established and substantially backed asset finance company.
As they continue to enjoy sustained growth they are looking for a Collections Representative to deal with failed mandates on all portfolios along with live arrears on these books and to issue repossession agents where necessary to uplift assets. You will be required to attend weekly meetings with the Credit and Risk Director to discuss ongoing arrears cases and escalate these issues in an effective and prompt communication to the Collections Manager.
Key Responsibilities:
To deal appropriately with all incoming calls from customers, brokers, agents, solicitors and third parties ensuring that data protection and money laundering guidelines are always followed.
To make outbound calls in the course of the job ensuring that best practice and appropriate telephone manner is used on all occasions.
Arrears calls from failed direct debits to repossession calls.
Escalation to appointment of agents for repossession of assets.
Administration and liquidation of companies, knowing and understanding what action to take and when.
Ensure, legal notices and statements produced and sent out daily.
To deal with all administrative correspondence assigned to them, or as directed by the Collections Manager.
To highlight any issues relating to DD administration or system problems to the Collections Manager.
You must have previous experience with debt collection and ARRUDS and ADDACS with knowledge of Hire Purchase and Finance Lease. You must also have understanding of Money Laundering, Bribery Act and Data protection regulations.
Contact: In the first instance, please send your CV to Lucy Davies at lucy@cbcrs.co.uk