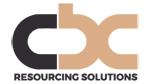 £35k - £45k plus excellent OTE, car allowance & benefits.
Our client is a dynamic and growing financial services business, specialising in providing stocking facilities to businesses across the UK, and across a wide variety of industry sectors.
They continue to grow their sales team, and are currently recruiting in a number of key strategic locations across the UK.
The role is responsible for developing new business with dealers and vendors across a range of markets, including transportation, construction, agriculture, leisure and more. You will be required to identify key prospects, introduce the company and their facilities, negotiate rates and terms, and ultimately secure the relationship moving forwards.
We are looking for individuals with strong B2B sales experience, ideally from within asset or motor finance, who can target, acquire, and manage relationships at all levels. You will be well organised, numerate, with the ability to negotiate and present a solution with a consultative approach.
Contact: Anita 07970 834025 anita@cbcrs.co.uk