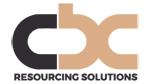 to £45,000 plus car plus bonus and benefits.
Our client is the asset finance subsidiary of a niche banking group and specialises in the provision of asset finance and leading facilities for the truck, trailer, bus, coach and specialist vehicles sectors.
Due to continued growth they are looking to recruit an Auditor / Surveyor. The individual will be analytical and capable of reviewing large volumes of data and have strong numeracy skill set providing clear analysis and action points with their findings.
Key Responsibilities:
Ensure facilities are operated strictly in accordance with mandate and procedures.
By attending client premises, review performance and test integrity of client records.
Identify threats to recovery of advances secured by book debts.
Work with new business team to assess character and integrity of book debt security and recoverability of advances in a gone scenario.
To review facility structure proposed and recommend acceptance or rejection with rationale You will also be required to contribute to facility structuring debate to help create a facility that meets the client needs whilst representing a safe facility for Paragon.
Assist in the evolution of procedures governing audit reporting.
Analysis of financial forecasts and reports.
Undertake desktop risk reviews including Quality Assurance and Treating Customer Fairly.
Work in conjunction with invoice finance colleagues to deliver team objectives and targets.
Contact: In the first instance, please send your CV in confidence to Lucy Davies at lucy@cbcrs.co.uk