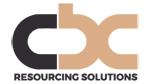 £70,000 to £80,000 plus excellent bonus and benefits.
Our client is a well-established but growing and highly regarded Financial Services Group with an excellent reputation for providing flexible and innovative lending solutions across a range of markets.
The successful candidate will work closely with the Managing Director and Business Development team on the strategic orientation of the division.
You will identify new opportunities to promote expansion into Europe and offer tailor made solutions to both these entities and their end customers including leasing, vendor finance programs, wholesale finance facilities and cash management solutions.
You will manage the business flow and generation of new opportunities with existing key accounts for all products.
You will directly contribute to the team's performance measurements and will be responsible for helping the team achieve its financial goals, while allowing the wider Group affiliated companies to drive success by providing them with dedicated financial solutions.
This is an excellent and exciting opportunity to work with a major player in the Vendor Finance marketplace in a high profile role with scope to develop and further one's career.
Contact: In the first instance, please send your CV to Lucy Davies at lucy@cbcrs.co.uk