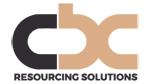 £22k-£27k plus benefits.
Our client is a global, blue chip financial services business, specialising in financing a wide variety of assets for businesses from SME's to major corporates.
They are currently looking to recruit an experienced collections exec to join their head office team which is based near Slough in Berkshire.
You will be responsible for minimising company losses by collecting all overdue finance rentals by means of telephone contact, letter and emails, ensuring that financial guidelines and regulations are adhered to at all times.
Key Responsibilities:
Minimise customer arrears chasing debt in a timely manner via phone, letter and email.
Maximise recoveries on insolvency cases identifying opportunities to dispose of assets recovered where appropriate.
Resolve any complaints effectively, ensuring relevant internal stakeholders are involved where required.
Escalate any potential issues on agreements, particularly where the customer has significant exposure with the company.
Ensure the customer maintains their rentals whilst dealing with the arrears case.
Ensure all collections activity is within specified compliance requirements.
We are keen to speak to experienced collectors, ideally who have a knowledge or experience of the asset finance/leasing sector. However we will also consider individuals with similar experience gained from within the wider financial services or banking space.
You will have excellent negotiation and communication skills, with the ability to effectively deal with conflict and difficult situations.
This is an excellent opportunity to join a forward thinking business, where there are future career opportunities, and the scope to develop your experience within the financial service.
Contact: Kate 07850 906718 kate@cbcrs.co.uk