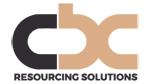 To £40,000 plus car, bonus and benefits.
Our client, a leading UK asset finance company, is looking for a home based Auditor to cover the Manchester, Leeds and Sheffield area.
The purpose of this role is to secure the asset finance loan book by conducting periodic inspections on financed assets by way of an audit trail to ensure assets have not been sold, are being used for their intended purpose, are properly maintained and are still in the custody and control of the customer.
Key Responsibilities:
Complete physical and paper based asset audit inspections.
Make appointments and arrange face to face meetings with third party customers.
Ensure audits are completed in an orderly and timely manner.
Meet audit related targets on a monthly basis.
Work in a collective and collaborative manner alongside colleagues.
Complete audit reports to a high level In line with policy & procedures.
Develop and improve upon current process, policy and procedures.
Manage and present specific projects as requested by line manager from time to time.
Attend regular team & stakeholder meetings UK wide.
Work closely with the administrative support team to via telephone, email and in person.
Manage monthly activity workflow reporting and fully complete Outlook diary system.
Ensure that all Governance and Compliance requirements are adhered to and all reporting and reviewing activities required by the Regulatory Bodies are carried out to the standards required.
It is essential that you have knowledge of asset finance in the following market sectors; Manufacturing, Transport, Construction, Recycling and Block Discounting facilities.
Contact: In the first instance, please send your CV in confidence to Lucy Davies at lucy@cbcrs.co.uk