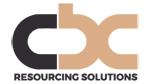 £80,000 to £100,000 per annum plus excellent benefits package.
Our client is the asset finance and leasing subsidiary of a niche bank and specialises in providing finance and leasing solutions for UK industry and commerce.
As part of a major growth initiative to expand their UK business operations, they have appointed a new Chief Financial Officer and are now keen to appoint a Senior Finance Manager to work alongside them who can take control of the financial accounting and planning functions of the expanding division.
This is a role which requires a chartered accountant - ACA, ACCA or CIMA - whose role will include the following:
Financial accounting and general ledger control.
Assisting in all aspects of financial and management accounting.
Production of company financial statements including primary statements, notes to the accounts and audit backup.
Production of all daily, monthly and quarterly management reporting.
VAT responsibilities and VAT returns.
Production of Corporation Tax returns.
Production of Working Capital and required Cashflow.
Reconciliations.
Budgeting, forecasting and management MI.
Training and motivation of team members.
This is an exciting opportunity to take an influential role within a fast-expanding division of a small bank which is renowned for its open, collaborative and friendly culture.
The opportunities to influence are significant as are the future career opportunities.
We are keen to attract applications and enquiries from qualified accountants who are working in a similar capacity within an asset finance / leasing company - Our client is adamant that they need someone with practical hands on finance and accounting experience in this sector.
Contact: Lucy 07970 513955 lucy@cbcrs.co.uk