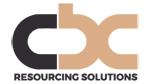 £80,000 to £150,000 per annum basic salary plus excellent bonus potential.
Our client is one of the highest profile and fastest-growing banks in the UK - renowned for providing a slick and efficient process to enable SME's to access debt finance, typically in the £2 million to £50 million range.
As they extend their reach throughout the UK they are keen to appoint a number of key individuals to generate new property finance business throughout London, the South East and Bristol.
Our client is particularly keen on someone with a strong network of contacts who can access new lending opportunities in the development finance sector.
You will be aided by excellent credit, legal and operational support as well as a tried and trusted process to facilitate a quick turnaround of new lending applications.
We are keen to receive applications from experienced property finance specialists who have worked within commercial banking or corporate banking - if not a property specialist, our client will also consider a generalist banker who has had some recent exposure to real estate lending. Attitude, energy and entrepreneurial spirit are considered highly important.
Contact: Please send any applications or enquiries to Miles Clarke miles@cbcrs.co.uk