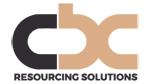 To £40,000 plus bonus and benefits.
Our client is the fast-expanding asset finance division of a bank and provide a range of lending products for the UK SME and mid-corporate sectors.
As part of their ambitious plans this is a new role is to provide change management support to the Specialist Business Finance team. This includes end to end management of the change portfolio, ranging from MI improvements or implementation of new system functionality through to ensuring the successful operational delivery of new product and strategic initiatives.
Key Responsibilities:
Day to day management of the change workstack ensuring all change requests are triaged, prioritised and progressed appropriately.
Maintain effective and controlled system configuration to support the operating model.
Monitor progress of change requests to facilitate effective prioritisation and identify future capacity requirements to deliver testing.
Constantly challenge key business stakeholders assumptions and rationale for change to ensure the right changes are prioritised/re-prioritised and feedback documented.
Lead, coordinate and perform all system testing required to a high level of accuracy including but not limited to writing change request documents (BRDs etc.), working with Head of Testing to building test scripts and test cases, running scenarios, collating results and presenting summary findings.
Acting as key point of contact with external IT providers helping to translate business requirements into IT requirements.
The successful candidate will have a background in an operational Asset Finance role working within change management.
Contact: In the first instance, please send your CV to Lucy Davies at lucy@cbcrs.co.uk