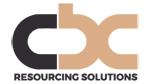 to £55,000 per annum plus excellent bonus, company car and benefits package.
Our client is the asset finance arm of a group who operate across a number of industry sectors including transportation, logistics and retail. As part of their continued growth they are looking for a broker manager to join their team.
You will be involved internally and externally, working with and looking after the company's current panel of brokers whilst developing the broker network to maximise business levels. This will involve regular visits to new and existing introducers in order to forge a lasting relationship and encourage them to put forward finance transactions that fit with the company's parameters.
The successful candidate will have a leasing and asset finance background having covered a range of hard assets, transportation would be ideal. You will be able to demonstrate experience of managing and developing a portfolio of asset finance and leasing brokers, with an existing network of introducers being advantageous. This position requires energy and application to grow and develop a business area with support from a large successful group.
The role represents an excellent career opportunity.
Contact: Interested candidates should contact Keith Snow keith@cbcrs.co.uk or call 07891 906926.