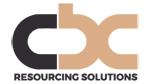 c£50k plus excellent OTE, car allowance and benefits.
Our client is a dynamic, rapidly growing and highly successful provider of asset finance solutions to SMEs across the UK.
They are continuing to grow their asset finance sales force, and are looking for sales focussed, new business hunters in the North East and surrounding areas.
You will be responsible for managing a defined territory, targeting both equipment dealers and end user customers, in order to establish their funding requirements for a range of traditional 'hard assets' (engineering, construction, materials handling, commercial vehicles etc).
Whilst we are keen to speak to experienced sales people within the asset finance sector, we would also like to receive applications from proven new business developers, who are selling capital equipment, ideally within the above sectors.
This is an excellent opportunity to become part of a hugely successful team, where earnings potential for high performers is significant.
Contact: Anita 07970 834025 anita@cbcrs.co.uk