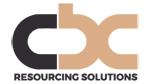 Excellent salary plus bonus and benefits package.
Our client is a growing asset finance company offering funding solutions to SME companies. They are looking for an experienced asset manager to ensure the valuation, advisory and quality assurance advice and strategies for the asset portfolio, from an origination and disposal workout perspective, are provided within agreed service level agreements and aligned to policies and risk appetite. This will include undertaking in-house valuations and developing an effective working relationship with the asset finance valuer panel.
Key Responsibilities:
Provide price validation and depreciation curves for assets being financed.
Collate valuation data to help manage the asset finance portfolio and develop depreciation curves for key asset/segments.
Manage the asset finance valuation panel to ensure best value.
Engage with key market information providers (such as CAP, auctions etc.) to ensure there is up-to-date information on the markets in which the company operates.
Using experience and market contacts, assist in asset disposals, either at end of term or default situations to maximise returns.
Attend customer sites to value equipment where requested or where required.
Work with credit, providing input into the credit policy, create MI reporting and provide suitable commentary for management meetings.
Ensure valuations and quality assurance reviews comply with company policy and procedures.
Communicate clearly with credit, sales and operations regarding asset values.
Key Skills:
Significant experience of asset management and recovery, setting valuations and residual values.
Essential is experience in the hard asset sector of the asset finance market.
Detailed understanding of asset valuation and depreciation principles.
Contact: Interested candidates should contact Keith Snow keith@cbcrs.co.uk or call 07891 906926.