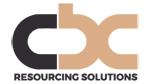 to £80,000 per annum plus excellent bonus, company car and benefits package.
Our client is the asset finance arm of a major group who operate across a number of industry sectors including transportation, logistics and retail. Their service delivery is very good, as is the turnaround time on transactions and decisions. As part of their continued growth they are looking for a Sales Director to join their asset finance team.
You will be leading a sales team who are responsible for building and galvanising internal stakeholder relationships across the groups businesses. The goal being to raise the profile of the asset finance product range and maximise the potential for new business introductions. This will involve integrating with all of the companies in the group, with regular visits and interaction to explain the values and benefits of leasing and asset finance in order to increase penetration.
To be considered, candidates should demonstrate a proven track record in leasing and asset finance sales leadership. You will have significant experience of managing a team and mentoring them to build lasting relationships with businesses and customers. You should be technically able and confident to encourage the use of leasing and asset finance products to enhance increased business levels. Communication skills should be excellent coupled with determination and the ability to lead and create success within the team.
This is a great opportunity to join an ambitious, growing organisation.
Contact: Interested candidates should contact Keith Snow keith@cbcrs.co.uk or call 07891 906926.