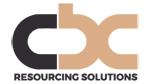 £50k + bonus, car scheme & benefits.
Our client is a well-established name in the motor finance marketplace. They have significant financial backing and are currently undergoing an exciting period of growth. They specialise in funding 'hard' assets, and typically operate around the 'tier 2' space.
As part of these growth plans, they are expanding the field sales function, and looking to appoint a broker development manager, to cover a territory which spans from the North West of England to Scotland.
The role will be responsible for managing an existing portfolio of asset finance brokers, ensuring relationships are maintained, and all business opportunities maximised through excellent service and regular reviews. In addition, there will be some requirement to grow the portfolio through new business development with target broker accounts.
We are keen to speak to bright, dynamic and ambitious individuals who have some experience of the asset finance marketplace. This may be from within broker management, direct asset finance or vendor finance – ideally with a good understanding of the hard asset finance marketplace.
This is a fantastic opportunity to join the business during a really exciting phase of their growth.
Contact: Kate 07850 906718 kate@cbcrs.co.uk