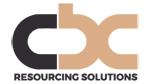 £26,500 to £30,000 per annum plus bonus and benefits.
Our client is a highly respected vendor and equipment finance company who operate across a broad range of assets and due to growth are looking to recruit a Customer Services Co-ordinator.
The key responsibilities are to personally deliver high quality, flexible customer services which maximise customer satisfaction emphasized by the phrase "delighting the customer". Create and develop a pro-active approach to Customer Service with the objective of improving relationships with customers and introducers. This will include effectively managing any aspect of customer enquiries (internal and external) by direct or indirect via a range of introducers via phone, e-mail and letter within set service standards. Use of initiative to re-direct or escalate query where necessary whilst maintaining ownership of the query.
Key Responsibilities:
Checking of early settlements adhering to relevant legislation and company policy.
Management of withdrawals and part payments on CCA regulated deals.
Effective Complaints handling in line with procedure.
Production of various documents.
Manage credit balance and refund requests.
Handle customer audit requests.
Communicate and negotiate with clarity and where ever possible confirm that customer issues have been satisfactorily resolved - creating a "win/win" culture.
Control, manage and co-ordinate cross department customer functions such as Novations with Risk influencing the time taken and communicating between all interested parties including the customer.
Ability to use problem solving skills to produce effective and efficient managed solutions.
Provide a range of financial statements and copy documentation to customers.
Administer the provision of new direct debits and updated bank details and updating Lease Administration system (ALFA) with assistance from Business administrators.
Ensure compliance with Consumer Credit Act, Money Laundering and Data Protection regulation.
Be pro-active in making recommendations for ongoing development of systems and processes.
Promote company values and ensure responsive resolution to problems that impact on service.
Other ad hoc duties as and when required.
You will ideally have two years' experience from a Financial Services or Asset Finance background.
Contact: In the first instance, please send your CV in confidence to Lucy Davies at lucy@cbcrs.co.uk