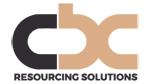 £37,000 to £45,000 plus bonus and benefits.
An exciting opportunity has arisen for an Internal Sales Manager to join our client due to growth.
Key Responsibilities:
Pro-actively call a defined list of brokers/introducers to enable generating sufficient deals to achieve or exceed the targeted business from each one.
Establish and maintain a robust contact strategy for each broker and/or introductory sources to strengthen relationship with each one.
Take responsibility for chasing a pipeline of deals with the relevant broker and/or introductory source contact to maximise conversion rates.
Work closely with internal functions to explore and negotiate alternative terms in order that more challenging deals can meet credit approval.
Fully engage with and sell the value proposition over the phone to broker/introducer contacts.
Be accountable for ensuring that deals are managed in line with Credit Policy.
Attend meetings with brokers and/or introductory sources face to face as and when appropriate.
Act as the main point of contact for these brokers and introductory sources to assist in structuring deals.
Develop strong working relationships with colleagues to maximise the business opportunities.
Achieve new business targets as set out by Head of Asset Finance.
Maintain the company's compliance standards and ensure timely completion of all mandatory on-line training modules and attestations.
You will have a proven track record in Sales Support or Sales in an Asset Finance background.
Contact: In the first instance, please send your CV in confidence to Lucy Davies at lucy@cbcrs.co.uk