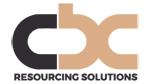 to £80,000 per annum, excellent bonus and benefits package.
Our client is an ambitious and growing asset finance division of a bank. Their proposition is based around brokers and the UK SME's they support in the small, middle ticket and structured finance sectors, across multiple asset classes. As part of continued expansion, they are looking for an experienced business development manager to join their London based team.
Key Responsibilities:
The management, review and business development of existing broker relationships as well as sourcing and establishing new to business broker / introducer arrangements.
Managing and overseeing the internal sales team and driving the origination of small ticket SME flow volume to this team.
For larger transactions, attending client visits, structuring, pricing to risk, liaison with the asset management team, financial analysis, preparation of credit applications and the oversight of both documentation and pay-out.
Experience:
A background of working within a bank lessor environment that sources business through brokers, a broad range of credit, structuring and documentation experience across a wide range of business and asset types.
Significant experience of delivering sales volume through established broker relationships.
A strong understanding of credit and risk in the SME and middle ticket markets.
Detailed knowledge of the operational end to end asset finance process from enquiry to end of lease and a diverse asset mix exposure with knowledge of related risks.
Ability to review and interpret company reports and balance sheets and to prepare in depth credit applications.
Strong interpersonal, presentation and negotiation skills.
Contact: Interested candidates should contact Keith Snow keith@cbcrs.co.uk or call 07891 906926.