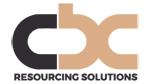 £30,000 to £32,000 plus bonus and benefits.
Our client is the asset finance subsidiary of a niche banking group and specialises in the provision of asset finance and leading facilities for the truck, trailer, bus, coach and specialist vehicles sectors.
Due to continued growth they are looking to an Personal Assistant to provide day to day support to the MD and senior management team.
Key Responsibilities:
Preparing, collating, checking and distributing confidential documents, reports, presentations, agendas and minutes.
Ensuring the MD SME Lending is prepared ahead of meetings, with relevant information, key papers, etc.
Dealing with a variety of administrative duties including: maintaining diaries, handling correspondence, arranging meetings and events, booking travel and accommodation, handling expenses etc.
Prioritising daily tasks, including sign-off requirements.
Liaising with a broad range of internal/external stakeholders.
Carrying out background research and presenting findings as required.
The successful candidate will have excellent organisational skills and the ability to prioritise multiple tasks and work to tight deadlines. You will be able to deal with sensitive and confidential information professionally and discreetly. You will have a 'can do' attitude and a strong work ethic.
Contact: In the first instance, please send your CV in confidence to Lucy Davies at lucy@cbcrs.co.uk