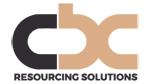 Excellent salary plus bonus and benefits.
Our client is a highly respected vendor and equipment finance company who operate across a broad range of assets and due to growth are looking to recruit a Head of New Business.
The successful candidate will manage a team that will support the Tech Vendor, Transport, Industrial, Construction, Local Authority, Medical and Agriculture Account Management Teams.
You will:
Check documentation for secured business and comment on any non-standard clauses and submit to the appropriate level for approval, where necessary.
Coordinate and check deal pricing for specific deals and ensuring that the Sales Teams are using up to date pricing matrices.
Process deals for payout that are over a specific limit as defined.
Establish and maintain relationships with wholesale vendors and brokers/advisors across all business channels.
Have knowledge of funding structures and their inherent risks.
Provide general day to day office support and guidance to all members of the New Business Team.
Lead the New Business Team, conduct regular 1:1 meetings, annual reviews, set and monitor individual and Team objectives.
Check pricing of transactions to ensure meets objectives including knowledge of Classic and tax related issues.
Contribute to and manage compliance, permanent supervision requirements and other business reporting that may be required.
Set and achieve strategic operational targets for the New Business function.
Knowledge of Business Objectives reporting system to enable the creation of reportsin conjunction with Reporting Co-ordinator, where appropriate.
Understand Risk issues (Vendor & Customer) and have the ability to discuss issues with Risk.
This role includes a wide range of responsibilities, requiring a high level of organisational skills.
Contact: In the first instance, please send your CV in confidence to Lucy Davies at lucy@cbcrs.co.uk