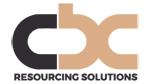 To £60,000 plus bonus, car allowance and excellent benefits.
Our client is a major player in the technology leasing sector who are looking for someone to develop new key vendor relationships as well as manage the ongoing portfolio. To be considered for this role you must have a current background in the asset finance industry and have worked in the technology leasing sector.
Key Responsibilities:
Prospect for new introduced clients, ensuring all applications meet the Division's criteria and are presented for approval accordingly.
Always, professionally and proactively, represent the Division's activities to ensure that the highest standards of customer service are attained.
Maintain regular contact with the manufacturer within the specified geographic area or allocated to you to ensure maximum opportunity for obtaining proposals and subsequent conversion into funded business.
To initiate and establish excellent relationships within all areas and levels within the account.
Improve awareness of the Divisions products w through regular communication, training, visits or any other relevant activity.
Present viable business proposals taking into account each individual circumstance and ensuring they meet the returns required by the Division.
Maintain regular contact with all members of the team.
Maintain awareness of ever-changing market conditions, communicating and reacting accordingly.
Act upon potential "Cross-Selling Opportunities" and liaise with relevant colleagues.
Required Experience:
Strong communications skills and a positive customer care approach.
Excellent organisational & time management skills.
In depth knowledge and understanding of Documentation, Pricing and Deal Structuring.
Numerate and with a strong attention to detail.
Ability to maintain the highest standards whilst under pressure.
Enthusiastic, tenacious & proactive attitude.
Previous experience of a pressurised ICT sales environment.
Previous experience in an External Sales role in Technology leasing.
This is a great opportunity to work for a stable business and a very strong player in their field.
Contact: To apply for this role, please either send your CV to Mark Lyons at mlyons@cbcrs.co.uk or contact 07790 808904 for a confidential discussion. Only industry experienced professionals will be considered.