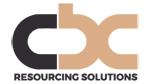 Up to £45k + Excellent Bonus + Car + Non Contributory Pension Scheme.
Our client is one of the leading providers of finance to the capital equipment industry within the UK. Due to continued growth they are looking to recruit a territory manager to cover Northeast and Scotland.
This will be a home-based role developing new asset finance business through dealer introductions within Construction, Agriculture and general capital equipment.
Key Responsibilities:
Maintaining and developing customer relationships whilst demonstrating fairness and sound practice in accordance with regulatory and company standards.
Developing a portfolio of new customers.
Achieving profitability targets.
Ensuring that quality of documentation and administration meets company standards.
Ensuring compliance with legislation, finance industry regulatory bodies, and company & Group policy standards and procedures.
Working closely with dealership sales people within the territory, capturing equipment sales through our sales-aid finance products.
To be successful in this role you will need to be currently working or have recent experience of working in an asset sales role.
Contact: Kate 07850 906718 kate@cbcrs.co.uk