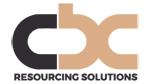 £60k - £75k plus benefits.
Our client is the asset finance division of a UK bank, supporting SME's and larger institutions across multiple industry sectors.
They are currently recruiting for an asset finance credit partner, who will work alongside the asset finance team, playing a significant role in ensuring the lending book grows safely, whilst maximising opportunity, and ensuring excellent service provision to the customer base.
Key Responsibilities:
Attending customer meetings with asset finance sales colleagues, building relationships with the customers from a credit/risk perspective.
Structure and package lending proposals, ensuring the best provision for the customer, whilst protecting the bank.
Underwriting new business proposals within agreed lending mandate.
Making recommendations on deals outside of agreed mandate to senior management and credit committee.
Mentoring more junior colleagues.
The successful candidate will have experience of asset finance credit underwriting, ideally having had exposure to sizeable deals, and will have held a significant individual mandate.
In addition, you will have sound analytical skills, the ability to influence and communicate effectively, both externally and with key stakeholders internally.
The role is Surrey based, but will require some travel into London.
Contact: Anita 07970 834025 anita@cbcrs.co.uk